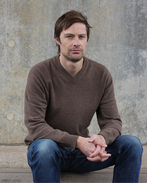 wstudiog is a design studio creating furniture and products using sustainable materials and processes.
The work is inspired by nature's elements and archetypal forms. Narrative is woven into the design process and the pieces often reflect the concept of their creation.
Established in 2012 by William Gittins, a professional from the UK design industry, wstudiog works with manufacturers local to the buyer, currently in New York and London. William was featured in the DIY furniture book published by Laurence King.